Legacy of Bin Laden – Why do we continue to keep it alive?
Using the FBI's definition of terrorism I think Bin Laden must be credited with setting the bar and leaving us to ensure the living legacy of his work.
"The unlawful use of force and violence against persons or property to intimidate or coerce a government, the civilian population, or any segment thereof, in furtherance of political or social objectives."
Our government has apparently convinced us that the Bogeyman is real and hides among us waiting to pounce at a moments notice. Only government has the answers for our safety, like TSA's recent announcement that automobiles are dangerous. Who knew?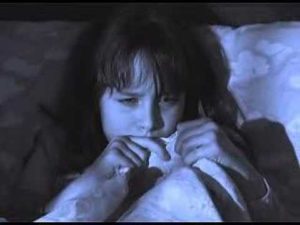 In order to help protect us from the Bogeyman we've agreed as citizens we can't be trusted. We open our lives and digital identity up to government voyeurs. Take off our shoes at airports and get patted down if we beep. We're supposed to believe that TSA screening and reinforced cockpit doors will prevent another 9-11 style airplane attack. I beg to differ. The passengers, (who weren't to be trusted when went through screening) will not sit for another such attack and will do something about it.
Our annual spending on the Bogeyman( aka terrorism) seems to be doled out based on headlines, not facts. I'm sure I'll jinx myself but I will not die of an attack by the Bogeyman. Roughly 300 American deaths occur annually from terrorism. Twice that number die from bicycling accidents. We spend about $500,000,000 per victim of terrorism every year.  Heart disease kills about 700,000 Americans annually and government spends about $3,000 per victim.
I'm not suggesting that improving our security posture was a bad investment after 9-11. I am suggesting that by continuing to be abnormally terrorized by the threat of the Bogeyman all we're doing is ensuring Bin Laden is never forgotten. In addition we show every other wanna-be Bogeyman that we are scared to death of them and willing to do just about anything not to have them pop out of our closet or from under our bed.
I grew out of being afraid of the Bogeyman long ago. When will we as a nation do the same? I'd love to hear your thoughts on the topic. How much focus is enough? How much money is enough? How much privacy and freedom surrendered is enough?