Building a Better EMS System
After reading this article regarding EMS Delays in Rural Areas I'm convinced with some thoughtful planning, placement and marketing the Mobilize Rescue System could go a long way towards filling this gap.
How it could work. I can't even count how many Mass Casualty Incident drills I've been involved with where a school bus was part of the scenario. Imagine if instead of waiting for EMS to arrive, each bus had one of the compact rescue systems on board.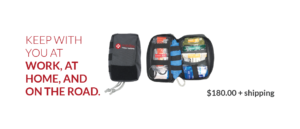 As part of the school safety program all students and staff have access to download the Mobilize app which allows them to use their smart device to assess and treat their fellow injured students using the supplies in the rescue kit. In this scenario EMS arrives and they find a number of injured school kids with life-saving care hemorrhage control already in place. I think that would be awesome. What are your thoughts?