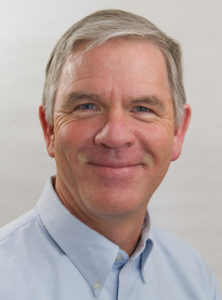 We can do emergencies better.  Thirty years of experience in emergency medical services, law enforcement, fire service, emergency management and in consulting domestically and internationally for civilian and military clients has shown me that.
Most emergencies and disasters are unexpected, true.  But I think that most of the consequences are predictable and that we need to plan against these known consequences.  Here, I hope to encourage conversation, stimulate the imagination, and engage the best minds in how to do emergencies better.
There are definitely problems and challenges in how things are currently done.
After every large disaster, documents titled Lessons Learned emerge to capture salient points. In some cases, these are the results of negotiated or edited revelations that are careful not to point too much fault or to suggest accountability.  Since no errors are readily identified or parties made responsible,  too little effort is devoted to instituting real change.  These are not Lessons Learned but documentation of Mistakes Repeated.  Consequently, the industry changed the name of these documents to After Action Reports. Problem solved…not!
I hope to talk about the important topics that get lost in these reports, and raise the questions that agencies do not ask.
We need to mitigate and or minimize predictable consequences based upon disaster epidemiology and real-world events. When efforts to mitigate consequences necessitate a response to a disaster, we need to make sure the assets are timely, properly trained and outfitted to address the problem at hand.
We need to ensure a return to normalcy as quickly as possible to minimize lasting impact to the economy or society.  Aid from agencies is not a substitute for people rebuilding and regaining control over their homes and business.  We need to enable them to do so.
And finally, we need to encourage innovation and public participation. The advent of peer to peer communication empowers the public to participate in how to help navigate their social, economic, and safety ecosystems.  In the past, you could not shop for 9-1-1 services. You had to take what was dispatched. Today, the public is more able to tap into an entire range of outlets to seek out and obtain assistance during emergencies, especially via social media outlets.
As we identify solutions, we can ensure those who receive government funding and have a statutory obligation for public safety take a good long look at how best to integrate new thinking into their existing programs.
I look forward to planning for a better emergency.
–Jan