Staying Open for Business When Others Close is Opportunity
I was reading an article in Business Insider about the challenges natural disasters create for many businesses.  One in four small to medium sized businesses will not reopen after a major storm.  Small businesses which have to close after a storm lose $3,000/day.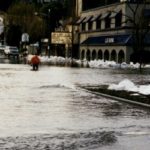 The intent of the article was to help point out the need for businesses to do develop a recovery plan and have business interruption insurance.  Both of these are wise decisions but I think there is an even more important hidden message…opportunity.
By pre-planning and taking proactive measures your business could actually stand to prosper when the next major storm hits your area.  If your competitors close due to lack of power, flood waters or restriction of access to their place of business you could stand to prosper if: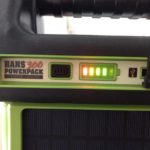 You have a generator for emergency power
You have diking material ready to divert flood waters elsewhere
You have an alternative temporary location to open shop
You have the ability to offer delivery or remote service instead of onsite
You have the ability to let people know you are still open for business
Your vendors are prepared to support you
It's no mystery what types of events can impact your place of business.  You have no control over when they might happen. You do have control over taking the next step to prepare for when it happens.
Do you want to be one of the many unprepared or one of the few who's business get's posted across social media platforms as Open for Business.